Train Pilates
in our large studio
Your new studio in the heart of Zurich: Start your Trial Week for just CHF 24.99.
Pilates workouts tailored to your needs
In our Pilates studio you can choose your favorite class from many Pilates classes. From slow practice of the positions and conscious breathing to classic Pilates exercises with which you gain strength, balance and flexibility.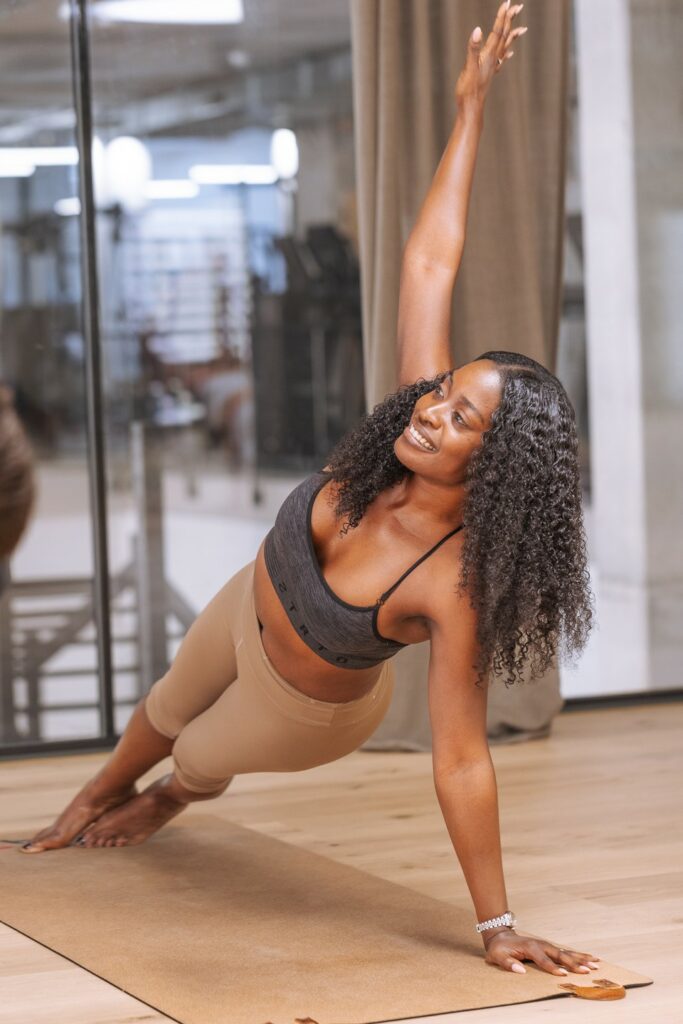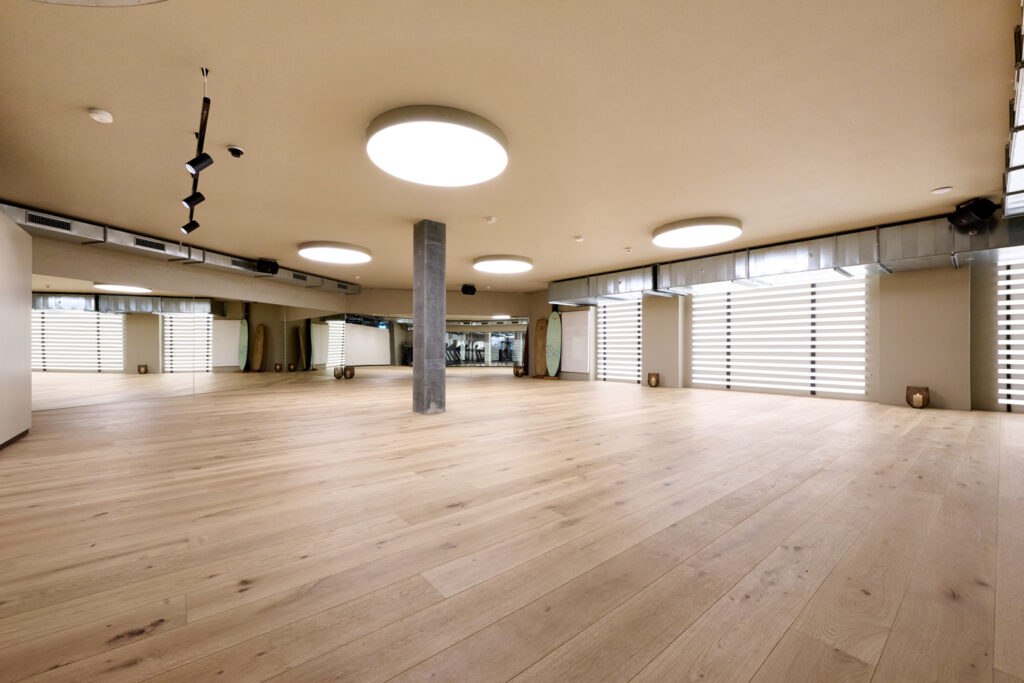 Münstergasse 4
8001 Zurich Switzerland
Studio Zurich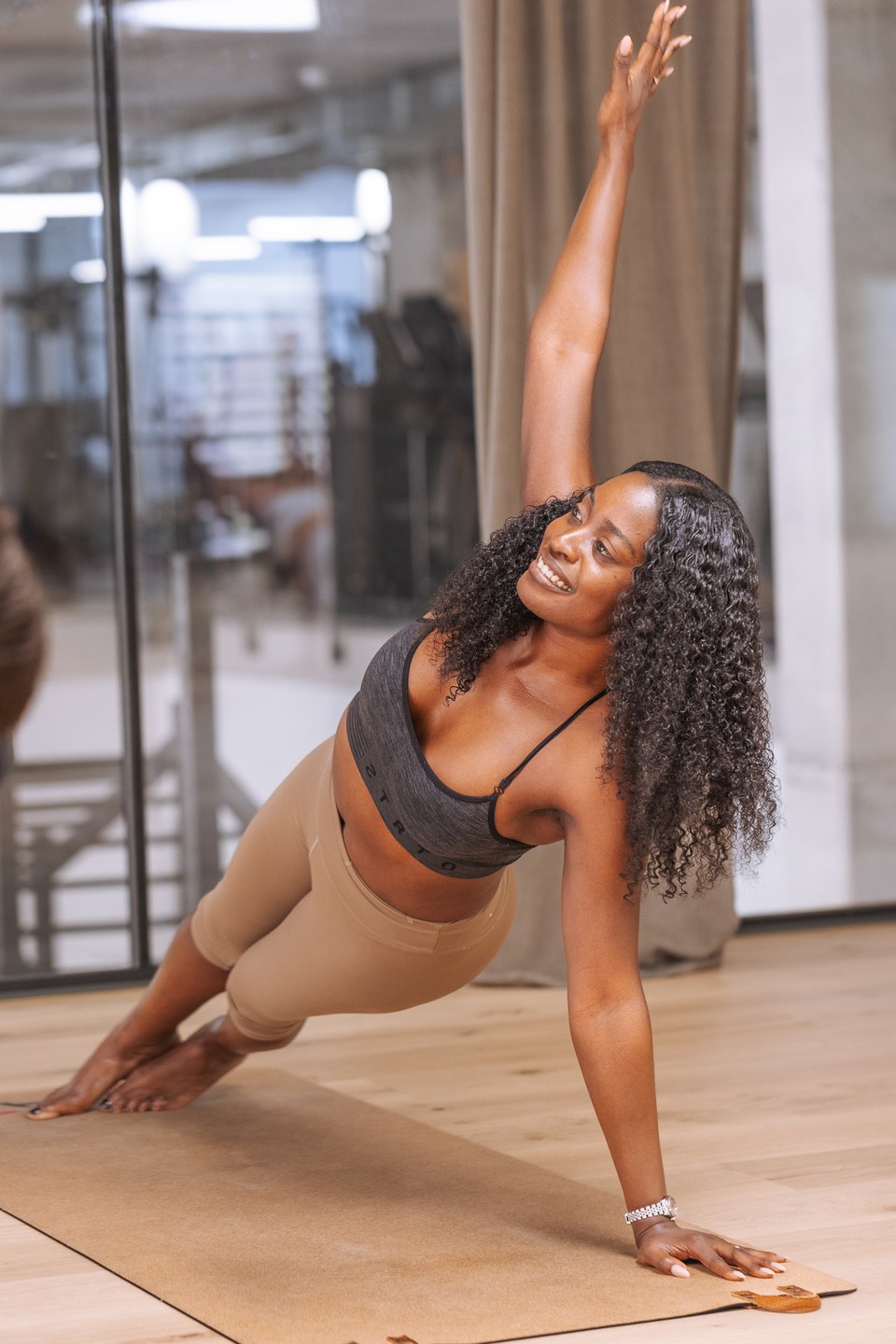 Get started for CHF 24,99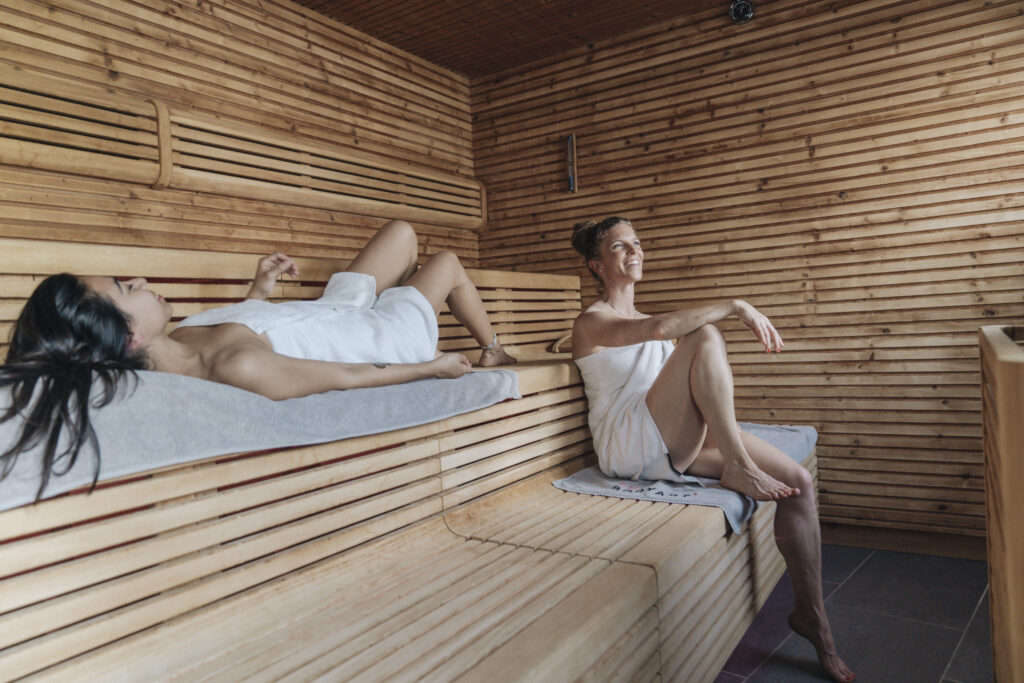 Relax in the spa
Whether it's a sauna, steam room or relaxation zone, when you work out at BODYART, you get access to our exclusive spa area. A true highlight that offers you a relaxing and luxurious experience. In the midst of strenuous workouts and busy everyday life, the spa offers an oasis of relaxation and regeneration.
Unique Workout Community
Join our community and surround yourself with people who share the same passion for holistic workouts. Our community is diverse and inclusive. Everyone is welcome, regardless of age, gender or experience. It doesn't matter if you're an experienced yogi or a newbie.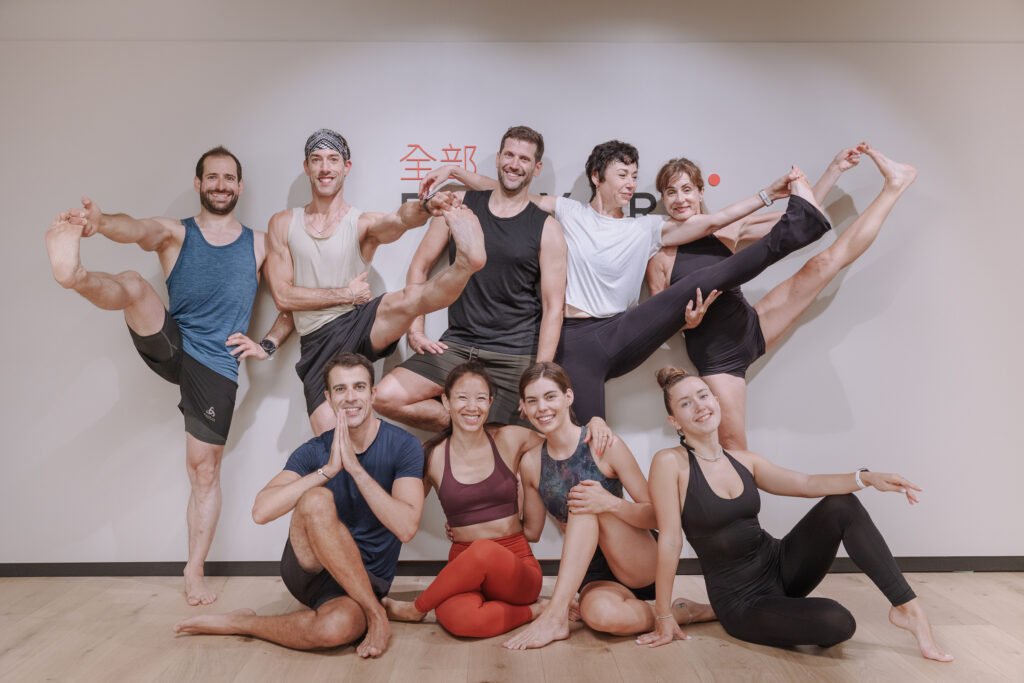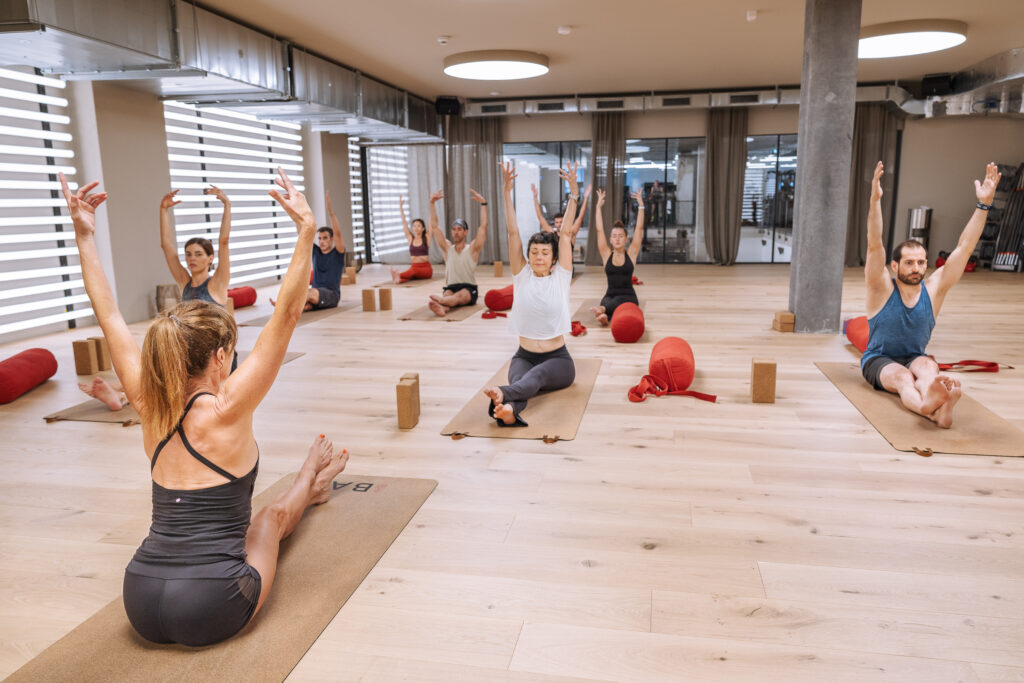 Experienced trainers
Immerse yourself in the world of BODYART with our experienced instructors who will provide you with valuable guidance and inspiration. Whether you're experienced or just starting out, our instructors will adapt to your needs and level. They will guide you through the workouts and help you refine your technique.
The studio process
You get a fresh shower towel on every visit at the reception. Also you can enjoy first-class Soeder care products in the dressing rooms and showers.
If possible, it is best to bring your own mat to the training. You can leave it in our studio between courses. Otherwise you can also use mats from the studio.
If you need an additional sauna or training towel, please bring it with you. Alternatively, you can rent an additional towel set (1 training towel, 1 shower towel, 1 sauna towel) for CHF 5.00 per visit.
With our booking system, Eversports, you can check yourself into courses:
You can check-in yourself via the Eversports app one hour before your course starts. Just tap on the button "Perform Self Check-in now" you can find in the app.
After checking-in you receive a check-in card in the app that you show the reception when entering the studio.
You will then receive a token, which you give to the respective trainers before the start of every workout. This way we prevent classes from being overbooked.
That's it! After the check-in you can use the checkroom, the spa area as well as the BODYART studio.
We're offering an extensive streaming service: In addition to the livestreams we have published a large video on-demand media library, which is available as a monthly subscription. For an optimal training experience from home we provide you with tailor-made playlists that you can perfectly combine with your training in the studio – BODYART, DEEPWORk, Yoga, Pilates anytime and anywhere.
The BODYART Studio Zurich has been certified by the quality certificate Qualitop. Therefore, our courses are accepted by health insurance companies for cost coverage.
You can get a certificate of attendance at our reception.
BODYART is an intense and versatile training, I would describe it as an incredible mix of cross-fit and yoga. The coach brings a lot of energy and you train in a feel-good ambiance.
BODYART is a blessing for me. After each workout I feel strengthened, refreshed and at the same time full of energy to master my day. I have developed a whole new body awareness and got to know myself better.
I chose BODYART to balance and strengthen my life. Coming from a team sport background, I understood the essence of BODYART: To energize my body and soul.
It is the perfect balance for my mentally exhausting job and the best method I know for a psychohygiene. BODYART helps me to shape my body, build muscles and learn new breathing techniques.
I used to go to the gym but didn't feel challenged anymore and wanted to try something new. Now, after 3 years of BODYART, it has become a valued routine in my life.
It is the moment when I put everything that concerns me, of mind, body and soul, into one scale and use my workout to bring everything back into balance and harmony. Day by day. Mostly in the evening. I love BODYART.
BODYART is for me one of the most advanced movement concepts of our time. The focus is on the perception of one's own body, as well as the focus on the five elements and the relationship between Yin and Yang.
I miss you very much, it always builds me up again, you are the sun ☀️ I had to say this out loud here 😘
Pilates in Zurich to the highest standards
It's not easy to find the ideal Pilates studio in Zurich. The BODYART Studio sets new standards in Zurich by creating a unique training atmosphere through the combination of Pilates and wellness. Our studio is located in the heart of the city (district 1), between Paradeplatz and Bahnhofstrasse. It is a place of well-being in the midst of the city's hustle and bustle that goes beyond pure Pilates training. After your BODYART workout, you can relax in the panorama sauna or treat yourself to a session in the invigorating steam sauna. We look forward to welcoming you on your next visit to Münstergasse 4.
Pilates studio in Zurich with spa
Our Pilates classes are suitable for both beginners and advanced students who are looking for Pilates in the heart of Zurich city center, for example. In our Pilates studio, you can choose your favorite class from a variety of Pilates classes and styles. Create more space for well-being: Our balanced classes offer you the opportunity to strengthen your body in its joint structures by performing the positions slowly and breathing consciously. Incidentally, our classes also incorporate exercises from traditional Qi Gong. If you have any questions, just talk to our Pilates instructors such as Timur Misirloglu here.
Pilates classes with trainers who have been professionally trained for many years
Expand your horizons with classes that go beyond traditional Pilates sequences: A membership, pass or trial offer not only gives you access to our Pilates classes, but also to BODYART's group fitness classes. Immerse yourself in a unique fitness mix ranging from relaxed exercises to HIIT (High Intensity Interval Training), Pilates, BODYART and DEEPWORK. In our studio, you can also experience comprehensive support from our experienced trainers. Train with renowned instructors such as Robert Steinbacher or Alexa Le.
Original Pilates classes in Zurich district 1
After a session in our high-quality Pilates studio in the heart of Zurich's Kreis 1 district, you will feel energized, fresh and upright throughout the day. You'll notice how your breathing improves and your flexibility increases. Share this experience with our warm community and treat yourself to additional relaxation after your Pilates class in our spa area, which leaves nothing to be desired. This will make your training experience even more sustainable and your muscles can regenerate faster. If you are looking for a retreat, our relaxation room is always open to you. You can also check your emails, switch off or meet inspiring people in our lounge.
Choose your Fitness goal
Depending on your fitness goal we'll choose workouts that are perfect for you.
Choose your Fitness level
Depending on your fitness level we'll choose workouts that are perfect for you.
The ideal workouts are
analyzed for you
Show all workouts >